BOTOX® COSMETIC & HYPERHIDROSIS
Discover the proven results that 11 million women and men have experienced.
Benefits of Botox® & Fillers
Dr. Christian Hackshaw is board-certified in Family Practice and has extensive training in Anti-Aging Medicine. He obtained his medical degree from the University of British Columbia and completed his Family Practice residency training in B.C. Dr. Hackshaw went on to practice Emergency Medicine in both Canada and the U.S. before completing his Anti-Aging medical training through the American Academy of Anti-Aging and Regenerative Medicine (A4M).
Dr. Christian Hackshaw operates the first and only medical clinic in Nova Scotia, focusing on anti-aging medicine. We will help optimize your health through hormone rebalancing, nutrition, fitness, neutraceuticals, & aesthetic medicine.
Anti-aging medicine is founded on the application of advanced scientific and medical technologies for the early detection, prevention, treatment, and reversal of age-related dysfunction, disorders, and diseases such as heart disease, stroke, osteoporosis, diabetes, high blood pressure, arthritis, menopause and andropause.
Discover the proven results that 11 million women and men have experienced. With real, noticeable results, no surgery and no recovery time, there are many reasons why BOTOX® Cosmetic has been chosen by millions of patients and their doctors.
BOTOX® Cosmetic treatments can temporarily relax the muscles that contribute to a tired appearance. BOTOX® can treat moderate-to-severe frown lines, crows feet, and other ageing wrinkles in the face and helps you get a natural, younger look. Many people will think you are just more rested or have been on a vacation!
BOTOX® Cosmetic, because Anti-Aging is as much about Looking good as it is about Feeling good!
BOTOX® can improve areas around the eyes, forehead, and mouth including:
Frown lines between the brow
Crow's feet
Upper and lower lip lines
Horizontal forehead lines
It can also be used to elevate the brow for a more refreshed appearance. When injected into the facial muscles, BOTOX® relaxes the muscle, prevents contractions, and keeps the skin smooth.
BOTOX® Cosmetic Procedure & Hyperhidrosis The procedure is simple, takes just a few minutes and lasts for months. To begin we will inject specific areas of muscle using a tiny needle. The surrounding tissue will remain unaffected, as BOTOX® only affects the muscle into which it is injected. The procedure is performed at our fully accredited facility and takes about 20 to 30 minutes. Afterwards, you can return to your normal, everyday activities.
BOTOX® treatments can be combined with other procedures, such as injectable fillers, for an even better and longer-lasting result.
Botox® can also treat excessive sweating/Hyperhidrosis. Now there is a solution. Learn more about hyperhidrosis. http://www.sweatless.ca
BOTOX® Cosmetic Recovery & Results
There is no downtime following your BOTOX® treatment. Some patients may experience some slight bruising and swelling but can still return to normal activities after treatment.
After about 3 or 4 days following your treatment, you will begin to notice some results, which typically last from 3 to 5 months. The treatment can be repeated as soon as you need it again, and the effects tend to last longer with subsequent treatments.
Studio 54 Salon Teosyal® Juvéderm® Restylane® Services
Let the beauty of your skin reflect your inner youth.
Young, healthy-looking skin contains an abundance of a naturally hydrating substance called hyaluronic acid (HA). But as you age, sunlight and other factors can reduce the amount of HA in your skin. The lack of HA causes your skin to lose structure and volume, creating unwanted facial wrinkles and folds – like those parentheses lines around your nose and mouth.
See results immediately with Teosyal® Juvéderm® Restylane®
1. Understanding Where Wrinkles Form
Your skin consists of two layers known as the epidermis and the dermis. The epidermis, or outer layer of the skin, acts as the skin's primary defence against the environment. The dermis, or innermost layer of the skin, is composed primarily of connective tissue and provides the skin with a support network. Most facial wrinkles and deeper nasolabial folds occur within the dermal layer of the skin.
2. Our Skin's Natural Moisturizer
Hyaluronic acid (HA) is a naturally occurring molecule. Much like a sponge, its primary function is to bind and absorb water, which creates volume in the face. In this way, Hyaluronic acid can be thought of as the body's internal moisturizer. But, as we age, HA diminishes, which contributes to the presence of lines and folds. TEOSYAL® / JUVÉDERM® / RESTYLANE® injectable gels works to correct this by restoring hyaluronic acid in your skin, helping to diminish wrinkles and nasolabial folds.
3. Experiencing Rejuvenation
TEOSYAL® / JUVÉDERM® / RESTYLANE® dermal filler is a nonsurgical, physician-administered treatment for nasolabial folds and other facial wrinkles. Using a fine needle, your healthcare professional eases hyaluronic acid(HA) under the skin to fill the soft tissue of the dermis. This adds volume and diminishes the appearance of wrinkles and nasolabial folds instantly.
Dr. Christian Hackshaw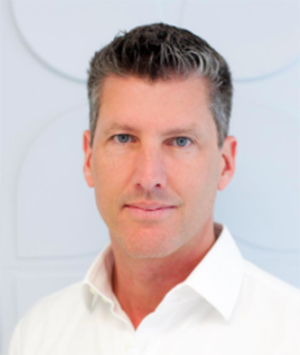 Botox Injections
Smooth out the lines, furrows and wrinkles that can make you look tired, angry, stressed and older. Botox softens out your appearance by reducing the fine lines caused by sun exposure and squinting. It can also shape and raise eyebrows, lift corners of the mouth, smooth crows feet around the eyes, reduce forehead furrow lines, soften lip lines, increase the fullness of lips and reduce lines and bands on the neck.
Botox Cosmetic treatments are safe and approved by Health Canada. The results can last up to 3 or 4 months.
Dermal Fillers
Dermal fillers are inject-able gels, made from naturally occurring substances, which fills fine lines and wrinkles by restoring lost volume where skin loses its elasticity with age. Injected just under the surface of the skin it is a gentle way of restoring a more youthful look.
Dermal fillers are most commonly used on smile lines around the mouth and nose, fine lines above the mouth, frown lines between the eyes as well as acne scars.